No Stress Accounting and Tax Services

,

2628 El Camino Ave., B-2

,

Sacramento, CA,

,

95821
No Str

­

­

­

­

­­

­

­

­

­

ess Accounting and Tax Services INC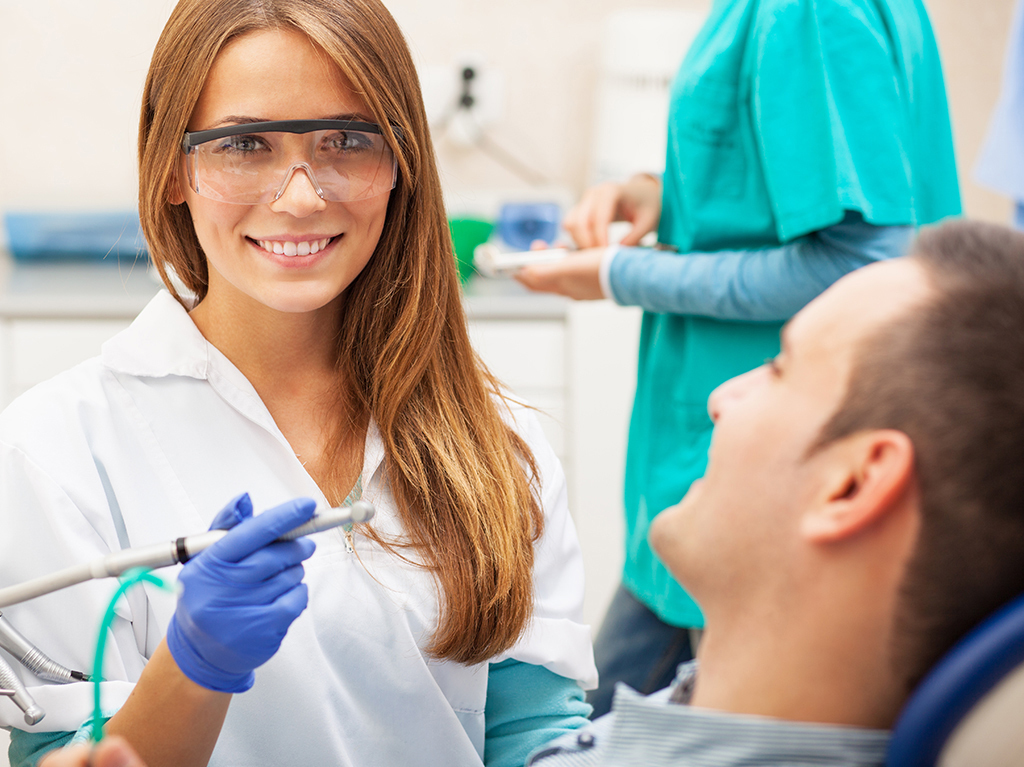 We are an "umbrella" company, by offering you three types of services under one roof, we make it easier for your company to function with less hassle, and there will be no conflict between those three different types of companies as we do it all.  A big issue for some Practices is when a company wants a payment upfront, we however do not take your money until you start seeing the result of our work. We do not just give you advice or tell you how to do things, we do your job for you, our goal is not to teach you Business/Entrepreneur/Accounting practice, our goal is to help you have a successful Dental Practice without having to invest your time and money into more learning.
A specialized CPA/accountant is your first and best line of defense in the often bewildering and sometimes cutthroat business world. A good CPA should also be one of your principal advisors on anything financial within your practice.
Some of you may ask, "Why not just buy a program like QuickBooks or CheckMate and do it myself?" Fair question. But there is a huge distinction between bookkeeping, accounting, analysis, and planning. Bookkeeping consists of those basic functions necessary to pay bills, make bank deposits, and gather transactional data. Computer software programs are tools that facilitate these basic essential functions.
Accounting, on the other hand, involves organizing and presenting that data in a useful, correct format. Software can generate "financial statements," but unless you or your staff has some accounting background, you may be subject to the "GI-GO" problem — "garbage in- garbage out"! Ron Szarzynski, an ADCPA member in Minnesota, says "Computers may just allow you to mess up at the speed of light!"
Useful management reports and financial statements should be the beginning of the process, not the end. A skilled CPA/accountant will use proper reports like you use patient's radiographs for evaluation, diagnosis, and treatment planning. The CPA analyzes such questions as: How is the financial health of my practice? What can I do now to minimize taxes next April? Is the office using "best practices" based on the CPAs knowledge of other successful offices? Is the dentist working smart — or just working hard — to generate revenue? Is production appropriate for the number of Personnel? Is it time to add another dentist?
You want something more than a regular CPA/accountant — you want a business/practice advisor, one who has specialized knowledge of the business of dentistry. One who is proactive and forward thinking.
What Should I Expect From a Dental CPA?
The level of service you receive from a CPA will depend on your needs. You may only need an annual review and tax returns prepared.
But handling practice finances on your own, though tempting, can be a recipe for disaster. Most practices have not had the kind of specialized attention, such as quarterly tax planning, that a CPA can provide. Even those practices that do have internal accounting capability should still utilize an outside CPA for added security, tax planning, and business advice. Whatever level of service you prefer, expect your accountant to perform services expeditiously.
An accountant should also communicate well and explain financial details clearly to you and your staff using overly-technical jargon. An accountant also strives to educate you and help you reach a level where you can make informed decisions about your practice finances. You should not have to educate your CPA about the latest article you've read or conference you've attended (remember, that's why you ask them about what magazines they read). Above all, you should be comfortable with your accountant and have confidence that he or she will stay on top of dental business and tax issues, as well as your particular situation.
An accountant's professional advice and wisdom should extend beyond just the numbers. As Einstein once said, "Not everything you can count, counts; and not everything that counts can be counted!"
Tax planning for dentists
Business planning for dental practices
General accounting services
Bookkeeping for dental practices
Virtual CEO and temp CEO services
Benchmarking for dental practices
Demographic studies and site selection
Cost/feasibility analysis
Long-term personal financial planning for dentists
Financial health tracking
Embezzlement and fraud audits
Buy- and sell-side advisory
Operating agreements for dental practices
Dental practice start-ups
Seminars and training by experienced dental CPAs
And many more dental CPA services